(Last Updated On: February 3, 2020)
Are you looking for the best laptop for Blender for 3D modeling and rendering? We have a list of best laptops for 3d animation using Blender below.
if your answer is yes, please keep reading.
Best laptop for Blender
These are the best laptops for blender:
Blender a brief history
Blender was originally created by a dutch animation studio company named NeoGeo as an in-house application in 1994. Later in 1998, it was published to the public as a freeware tool. Later in 2003 the founder of Blender created a nonprofit blender foundation and release Blender as an opensource project.
The current version is blender 2.81 released in November 2019. Over the last 21 years since the release in 1998, the blender has become a potent open-source tool for 3d modeling and rendering among game developers and animators. Blender can do rendering, modeling, sculpting, animation and Rigging, VFX, simulation, video editing and many more. And the best part is all of these are completely free and opensource. All you need is a powerful laptop that can run Blender.
IMPORTANT
To run blender you need a Quality OpenGL compatible graphics card preferably from a quality vendor like Nvidia or AMD.
Laptop Hardware requirements for Blender
Please check the Tabs for Minimal, recommended and Optimal hardware requirements.
Optimal
Minimum
Recommended
64-bit eight core CPU

32 GB RAM

Full HD displays

Three button mouse and pen+tablet

Graphics card with +12 GB RAM


32-bit dual core 2Ghz CPU with SSE2 support
32-bits will be dropped per 2.81
4 GB RAM
1280×768 display
Mouse, trackpad or pen+tablet
Graphics card with 1 GB RAM, OpenGL 3.3
64-bit quad core CPU
16 GB RAM
Full HD display
Three button mouse or pen+tablet
Graphics card with 4 GB RAM

If you are thinking of just getting blender running on your laptop the minimum recommended specification might work but it wouldn't be a pleasant experience as 3d modeling and rendering can give a huge hit to the CPU, RAM and graphics card. So I would recommend going with at least the recommended spec or if your budget allows, go for the Optimal to have the best of the best experience.
The good thing about blender is that as you don#'t pay a single cent towards the cost of the software, you can actually spend your hard-earned money on a good laptop to get the most out of Blender.
CPU
Blender needs a powerful CPU with at least 4 cores and for best performance, it is recommended to have an n eight-core 64BIT processor
Please note that Blender only supports 64 bit CPU
So will be considering i5,i7, and i9 processors here.
RAM
The minimum recommended RAM is 4GB, but I will be considering only laptops with at least 8GB and above RAM as Blender can take a lot of RAM during running and rendering
GPU/Graphics card
GPU can dramatically help with the performance during the rendering process when using Blender. If you have a supported Graphics card, it can give faster rendering compared to rendering utilizing the CPU. The following 2 Different technologies(source) support rendering using the Graphics card.
Examples of Graphics card that supports CUDA /Open GL :
Nvidia MX150 – have CUDA technology
Intel® UHD Graphics 620- Supports Open GL 4.5
Best laptops for Blender
Asus Vivobook comes with the 8th Generation core i7-8550U processor which has 4 cores and 8 threads(source). and the best thing is the laptop can be available for quite an attractive price usually under a grand. Please click here to check the live price.
This Vivobook has Nvidia Geforce MX150 which has Nvidia CUDA technology. So this graphics card can be used for rendering using the Graphics card, which is way more faster than CPU rendering,
This laptop comes with 8GB RAM which is a very good amount of RAM for Blender
The 512 GB SSD card will make sure that your laptop will work smoothly during the startup and while using Blender.
Dell always made laptops that are very well designed powerful and easily upgradeable. And XPS line of laptops are famous for durability and power.
Spec:
Dell XPS 13 9380 Platinum silver, with black Carbon Fiber
13. 3-Inch 4K Ultra HD (3840×2160) Infinity Edge touch Display
8th Generation Intel Core i7-8565u Processor (8MB Cache, up to 4. 6 GHz, 4 Cores)
Windows 10 Home 64-bit English
8GB 2133MHz LPDDR3
Intel UHD Graphics 620
256 GB M. 2 [PCIe] NVMe (SSD)
The shell of the Laptop is made from metal and it feels really sturdy in hands and the back is made with carbon fiber, which makes it really durable and long-lasting. And laptops weighs only 3.2 pounds, which makes it extremely portable.
The display of the beautiful crisp 4k infinity edge display with a maximum resolution of 3840×2160 is a beauty to look at. I would say it is one of the most beautiful screens on a laptop , even better than that of MacBook pro.
The 8th gen i7 processor with 4 cores and 8 threads with a maximum turbo frequency of 4.6GHz (source)combined with intel UHD 620 (recommended for blender) makes it working with blender a bliss.
It comes with the latest 256GBm.2 SSD which is faster than the traditional SATA SSD, so all the continuous reading writing to the hard drive works really fast without lagging. Just see the reports from Crystal disk benchmark to get an idea of how fast is an m.2 SSD when compared to a regular SATA SSD
You can clearly see that the read-write speeds are almost 3 times faster for an m.2 Nvme SSD compared to a normal SSD.
So this is a laptop that is portable and at the same time powerful when you want to work with Blender.
>> check here for gaming 2 in 1 laptop
Spec
15.6″ 5mm Thin Bezel FHD 144Hz Pantone X-Rite 1920×1080 IPS anti-glare display LCD
Intel Core i7-8750H (2.2GHz-4.1GHz)
NVIDIA GeForce GTX 1070 GDDR5 8GB Max Q Supports NVIDIA Optimus Technology
16 GB DDR4 2666MHz Memory (upgrade up to 32GB)
512GB M.2 NVME PCIe Gen3 x4 SSD
10hrs Long Battery Life
Gigabyte Fusion Per Key RGB Keyboard
Dolby ATMOS Gaming Thunderbolt3
Gigabyte is a Taiwanese Technology giant that started with the manufacturing of high-quality motherboards for PC. And later they moved into building high-end laptops.
Aero series of laptops from Gigabyte among their best. This particular laptop has the latest 8th generation intel core i7 processor which has got 6 cores and 12 threads,9MB of cache and a maximum turbo frequency of 4.1Ghz.
Nvidia GTX1070 graphics card on this laptop makes the rendering on Blender really fast and easy. Since it supports Nvidia CUDA, the GPU rendering with this laptop is much faster than rendering with the only CPU.
And to add to the very powerful graphics card, the 512GB m.2Nvme SSD makes reading and writing to the hard drives really fast and easy. the 16GB RAM pre-installed with this laptop can be upgraded up to 32GB at a later stage if you require more in the future.
And this laptop comes with a thunderbolt 3 interface and USB 3 ports, which makes it easier and faster for you to transfer the big files to an external hard drive for backup as your work library files grows.
All these make it one of the best laptops for 3d modeling and rendering with Blender.
I could say, I left the best laptop for the last. This is a beast of a laptop which makes an awesome machine for you for your 3d modeling and rendering works.
Display: 17. 3″ 144Hz 3ms 5. 2mm 4-sided razor–thin Bezel gaming Laptop FHD (1920×1080), IPS-Level
Graphics: NVIDIA GeForce RTX2080 8G Max-Q GDDR6 w/New Ray Tracing Technology
Processor: Intel Core i7-8750H 2. 2 – 4. 1GHz
Memory: 32GB (16G*2) DDR4 2666MHz 2 Sockets; Max Memory 32GB
Storage: 512GB NV Me SSD
Cooling: 3 fans, up to 47 blades each, 7 copper heat pipes, 4 exhausts
This is a laptop made especially for high-end gamer's, so it makes a good candidate for your high-end 3d modeling and rendering works.
This MSI laptop comes with the 8th generation i7 processor and when you combine it with the RTX2080 graphics card, it makes working with resource-hungry rendering application a piece of cake.
This laptop comes with 2 slots filled with 16GB RAM DDR4 RAM (2666MHz)each which makes it a combined memory of 32GB. So you can forget about upgrading your RAM for another couple of years at least
And the laptop comes with 512GB nvMe SSD, so it is quite a good amount of fast onboard storage and is much faster than a normal HDD or even a SATA SSD.
As you can expect a powerful laptop like this generates a lot of heat when you are working with resource-hungry software like a blender which can make the GPU and CPU run at its fastest speed for a long amount of time. If this heat is not removed at a faster speed than it is generated, it can end up making the performance sluggish and even can damage the components.
Keeping this in mind MSI has got a very good heat removal system which has 3 fans, up to 47 blades each, 7 copper heat pipes, 4 exhausts.
Asus ROG Zephyrus is a Slim yet powerful gaming laptop which makes it a very good candidate when working with blender.
Spec
15.6" Full HD 144Hz IPS Type Display, 3ms response time with slim 6.5mm Bezel
Nvidia GeForce GTX 1070 8GB GDDR5
8Th generation Intel Core i7 8750H (up to 3.9GHz) processor
0.62" thin, 4.6 lbs | ultraportable military-grade magnesium alloy body gaming laptop with premium cover CNC milled from Solid aluminum
16GB 2666Hz DDR4 | 512GB PCIe NVMe M.2 SSD
Upgraded 12V fans and anti-dust tunnels to preserve cooling performance and system stability
Customizable 4 zone ASUS Aura RGB Gaming Keyboard
This laptop comes with a beautiful 15.6 inch full HD display. The body is CNC(computer Numerical Controlled) milled military grader unibody, which makes it highly durable and sturdy.
Nvidia GeForce GTX 1070 with 8GB GDDR5 memory helps with the GPU processing while using Blender. As we discussed before, GPU processing is much faster than CPU processing.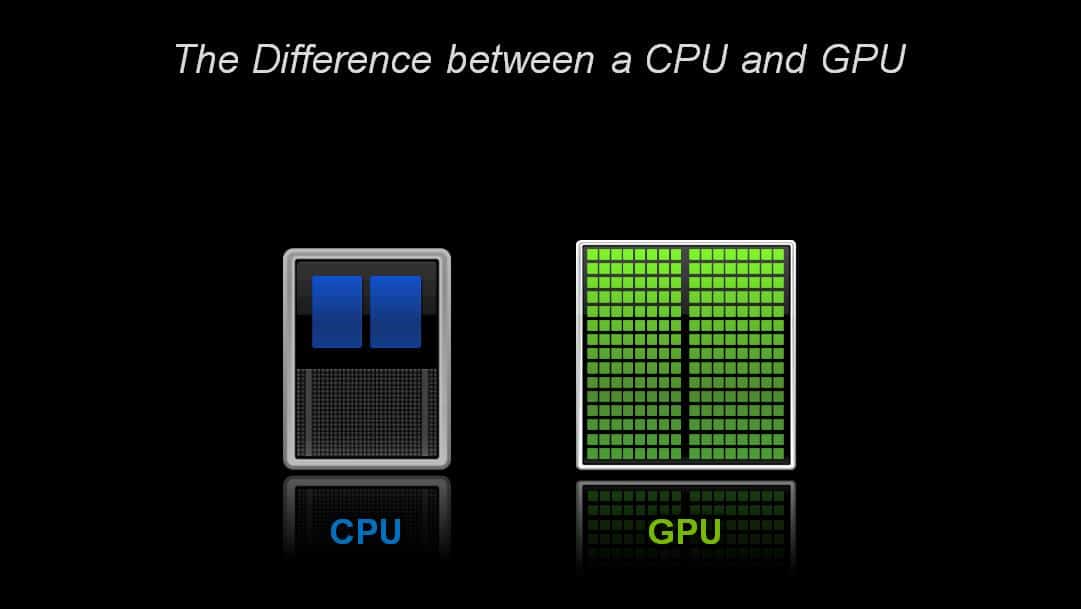 GPUs can operate faster and more cost-efficiently than CPUs in a range of increasingly important sectors

Nvidia Blog
The 8th Gen core i7 from intel coffee-lake series is a powerful processor with 6 cores,12 threads, and 9MB smart cache(source).
16GB 2666Hz DDR4 RAm combined with the fast m.2 NVMe SSD gives the system faster boot time, better response and faster rendering while using high IO software like Blender.
The laptop features a new generation cooling technology that adapts based on the GPU and CPU. And also there are dust tunnels built in so that it can channel dust particles out of the system without making it clog and slow down the laptop.
all these features makes it my favorite laptop when working with Blender if your budget allows it.
read more >> thinnest laptop
6. Asus ROG Strix Scar Edition
Details
ASUS ROG Strix SCAR Edition Gaming Laptop, 17.3" 120Hz Full HD 3ms, Intel Core i7-8750H, GeForce GTX 1050 Ti 4GB, 16GB DDR4, 256GB SSD + 1TB FireCuda, Windows 10, Gaming Mouse Included, GL703GE-IS74
Image
Details
ASUS ROG Strix SCAR Edition Gaming Laptop, 17.3" 120Hz Full HD 3ms, Intel Core i7-8750H, GeForce GTX 1050 Ti 4GB, 16GB DDR4, 256GB SSD + 1TB FireCuda, Windows 10, Gaming Mouse Included, GL703GE-IS74
Image
Conclusion
Since Blender is free software, you will get a bit more budget than can actually go into the hardware. Any of the above laptops can do a good job working with Blender, select a one that matches your budget.
Good luck and let us know if you have any questions in the comments.
---
I been living and breathing computers and technology for the last 18 years. I love learning and testing the latest and greatest gadgets.